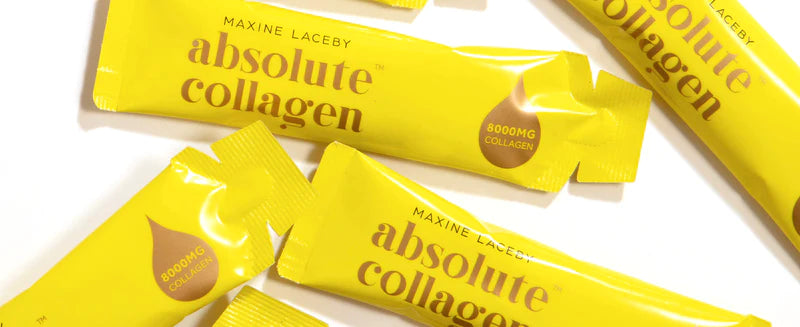 Contact Us
We absolutely love talking to our customers.
If you have a question or concern that hasn't been answered below, or you simply fancy a chat, please don't hesitate to get in touch! 💛
Why not join our absoluter community on Facebook?
To join the group, enter the password you received when you first subscribed to Absolute Collagen. If you're struggling to find the password, search 'Absolute Collagen Password' in your emails or contact our customer service team if you are still unable to find it!
Exclusive content
First look at new products
Access to competitions
Join us
"Products are great. BUT! Your customer service team in the call centre are what really sets your business apart! Do not get service like it anywhere else!!

"It's so refreshing to find a company that not only provides a great product but also gives such excellent customer service. It gives me faith in you as a company who puts the customer at the centre."

"I want to say you have not just an amazing product but your customer service is absolutely outstanding. I cannot recommend this product or company enough 5 star rating"
"Georgia is absolutely wonderful! I've dealt with her on several occasions and she's always quick to respond, polite, caring and makes me feel like a valued customer."

"Well done team - Absolutely 5 star. Service was quick, helpful, supportive and friendly. If only more companies/brands were as good as Absolute Collagen!"

"Thanks so much. I really am impressed at how your company has such a brilliant efficient, quick and personalised communication set up."
"I love this! Excellent products, excellent personal service, really feel valued as a customer"

"It was great! As usual prompt response, service second to none excellent!I Love how personable you customer service feels."

"What a breath of fresh air you and AC are, you have gone above and beyond."
"Cannot fault customer service They have always answered my requests, definitely go the extra mile. Spot on! They're absolutely amazing, polite and understanding. 10/10 love them all!"
"Staff are always very friendly and very helpful. They are very nice and polite and I always feel at ease chatting to ladies there and it's nice when they take the time to listen to you."
"I was so impressed how quickly Georgia responded, how polite and helpful she was. I think Absolute Collagen is the only company I have ever written to thank for such fantatsic customer service, and I have done that now three times!"