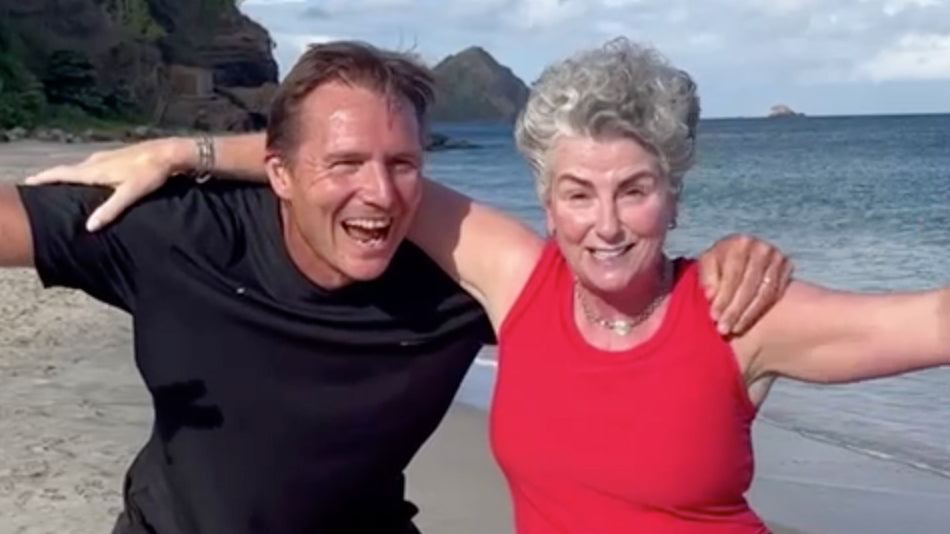 September 12, 2022
Maxine's August Roundup: Summer travels, Commonwealth Games and going TikTok viral!
As we roll into September and say goodbye to the last of summer weather, continue reading to find out about what I got up to in the month of August!
With the warm weather coming to an end and the brisk autumnal breeze drafting in, August was the perfect conclusion to summer with some amazing events.
During the month of August, Team AC got up to some fun events and I too ventured on some fun trips to soak in the last of the sun (although Iceland may not count!)
My month started off with attending the closing ceremony of the Commonwealth Games. A fantastic event that happened right here on the doorstep of our Birmingham office. I was joined by my beautiful daughters Darcy and Margot and we had a great time watching all the performances, dances and displays, and of course celebrating the wins of all the participating countries.
My first trip abroad in August was to Iceland! Not exactly the first location one would think of when planning a summer getaway, but this trip was special! What made it so special is that I was able to take part in a trek across scenic Iceland to fundraise and raise awareness for Coppafeel. A great charity which reminds and educates women to check their boobs in the prevention of breast cancer. An absolutely amazing cause who I have had the honour of working with in the past with my trek to Scotland.
Switching out the snow boots for the sandals, my second holiday jetted me off to sunny St Lucia! Here, I attended The Body Holiday resort with my fabulous friend Joanne and it was phenomenal! A much needed time for relaxing, unwinding and self-care - something we all need to make time for and prioritise for ourselves. I also bumped into the legendary Olympian Roger Black and joined him for a run along the beach.
Onto AC news, we hit some fantastic numbers across some of our social media platforms! The first one being our Facebook group hitting 10,000 members! Our Absoluter group was a page we launched for all our wonderful Absoluters to come together and share their journey of using AC products. It's not just a group, but a community of members who empower, uplift and respect each other. It is something our social butterfly Katy has been the foundation of ever since we started the group 5 years ago and she has been fantastic in helping build and grow it.
Lastly, the social media accomplishments continue - with us going TikTok viral! We garnered almost 2.8 million views on one video alone! The TikTok in question stars our very own resident trichologist Eva Proudman, where she explains why washing your hair once a week is not always the best thing to do. Are you on Tiktok yet? Make sure you're following us for some amazing content @AbsoluteCollagen.
So, now that September is here and autumn is just around the corner I would love to know what you're looking forward to in the new season?

Article written by Maxine Laceby
This blog post is written by Maxine Laceby, co-founder of Absolute Collagen. Maxine founded Absolute Collagen at 50 years old, after experimenting with a recipe in her kitchen. She went from being a full-time mum to becoming a beauty business owner in a just a year. Now, an award-winning entrepreneur Maxine always puts our amazing Absoluters at the heart of everything we do.