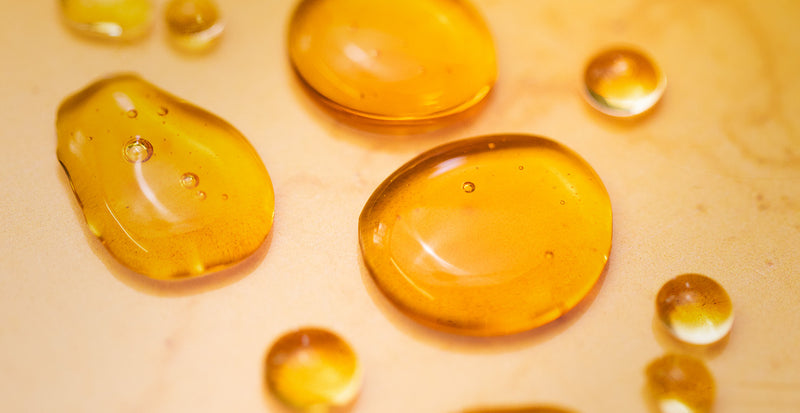 Is Collagen
Safe

to Take?

You may have heard about collagen supplements being good for skin, hair and nails, but is collagen safe to take and is it right for you?

Take a look below to see if collagen is safe to take and any collagen side effects you should be aware of.
Are
collagen

supplements

safe?

The good news is that collagen is safe to take as a supplement from Absolute Collagen!

Our collagen supplements have been independently tested in labs to not only find you the perfect dose of collagen for your skin, but also to ensure you receive a rigorously quality-controlled product, every time.

Just take our best-selling liquid collagen supplement as an example. This collagen is hydrolysed, meaning it is broken down into easily digestible peptides, making it more easily absorbed by the body. As it is a liquid collagen (versus a
collagen powder or a capsule), it also is more easily digested and can be added to smoothies, soups, or just taken straight from the sachet – whatever feels right to you!

As for whether you should be taking collagen supplements or simply upping your intake of collagen-rich foods, like broth and oily fish, it is probably worth mixing in both to your diet for maximum anti-ageing effects. Although, according
to research, collagen supplements are more easily absorbed than collagen-rich foods, adding more types of
collagen to your diet via food sources will only add more 'go' to your youthful glow.

Is
marine
collagen
safe to take?
If you're in the market for the most effective and safest collagen supplement for your skin, we would recommend opting for a marine collagen supplement. Not only is it the most popular way to consume collagen, but it is fantastic for anyone avoiding animal products or have religious concerns, along with being more eco-friendly due to farming practices.
As Absolute Collagen is extracted from fish, it is free of any risk of bovine spongiform encephalopathy (BSE), foot-and-mouth disease or bird virus. It also does not contain bovine or porcine products, hormones, genetically modified organisms (GMOs). It's
important to note that other types of collagen, such as porcine and bovine collagen, are safe to consume as well.
For those considering growing their family, you'll be pleased to hear that our liquid collagen is also absolutely safe to take during pregnancy and there is no evidence that marine collagen is bad for you or your baby. What's more, our collagen supplements come with 100% natural ingredients and are enriched with vitamin C.
However, we would say to always check with your midwife to be sure that collagen is safe for you, especially if you're taking certain pregnancy vitamins or on certain medications. Collagen should also never be used as a substitute for NHS-approved medication; always chat to your GP if you're in any doubt.
Are there any side effects to taking
collagen
supplements?
You'll be pleased to hear that collagen supplements side effects are very rare. Overall, taking collagen is very well tolerated in the body and has lots of benefits for the appearance of wrinkles.
The best way to ensure you're consuming collagen safely is to choose a supplier who regulates your dosage for you. For instance, our marine collagen comes in a safe dosage of 8000mg, which has been specifically chosen to deliver maximum anti-ageing effects in the safest possible amount.
While it is unlikely if you have a subscription, it is possible to take too much collagen. If you do take more collagen than is recommended, you could end up with mild side effects, such as an upset stomach or bloating. However, if you follow the instructions on your collagen supplement and stick with your collagen subscription, it's simply a case of taking your daily dose and getting on with
the rest of your day, no side effects to be seen! Simply chat to us or check our collagen FAQs if you have any concerns.
Can
collagen
cause cancer?
It's a very good question, especially as collagen has long been associated with tumours in scientific fields. However, there is no evidence that collagen causes cancer in the body, so you should not worry. If you do become diagnosed with cancer, however, it is always best to check in with your GP as to whether it is safe to take a collagen supplement.
How can I spot an unsafe
collagen
supplement?
Four words: always read the label. If in doubt, go through your collagen safety checklist, below, for extra peace of mind.
1. Is the collagen supplement
very
cheap?
It might be using low-quality, unnatural, or even toxic products. Thankfully, Absolute Collagen does not contain dairy, lactose, nuts, crustaceans, molluscs, soy, wheat or gluten. It also contains no artificial colours or flavours. Finally, Absolute Collagen is free of fat and cholesterol. It will not affect blood cholesterol.
2. Has it been rigorously
tested
and
verified?
Evidence is always your biggest advocate, so look for any collagen expert guidance on the website and any science-based trials on the product to see whether collagen does work as intended. Award-winning products are another sign of good quality.
3. Has it been
ethically
sourced?
Good quality collagen is usually sustainably farmed and uses the highest-tier ingredients. Another sign of a safe collagen supplement is one which is manufactured according to UK standards. You'll be pleased to know that Absolute Collagen is manufactured in the UK, in facilities with the highest standards of certification for food safety.
4. Are there a lot of
positive
customer
reviews?
If customers overwhelmingly say that their collagen supplement had negative side effects or made them feel unwell, it's a sign of a low-grade product. At Absolute Collagen, our collagen results speak for themselves. Take a look at our collagen before and after pictures here.
5. Is there a
place
to
contact?
DISCLAIMER
This product is not intended to diagnose, treat, cure or prevent any disease. Individual results will vary and are dependent on skin type and skin condition.