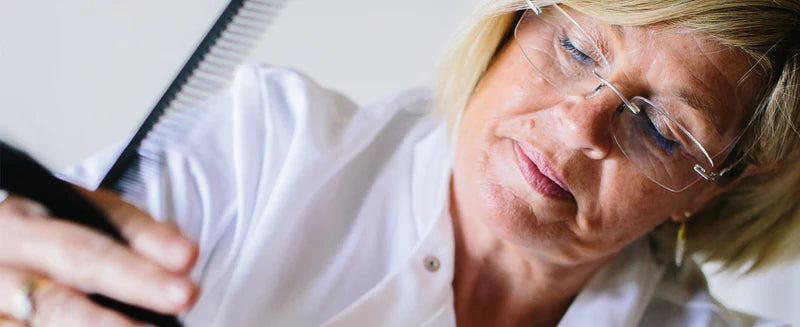 Meet Our Hair Expert,
Eva
Proudman
We are beyond proud to work with top trichologist Eva Proudman as our resident hair expert, here to answer all your haircare questions and provide expert hair advice.
What is a
trichologist?
A trichologist is clinically trained in all aspects of the hair and scalp health. As the UK's top trichologist, Eva is here to offer advice to our Absoluters who want to know more about the benefits of collagen for hair exclusively for Absoluters.
Who is
Eva
Proudman?
Eva Proudman is a leading UK hair expert with over two decades of experience in all things hair and scalp health.
As the Chairman of the Institute of Trichologists, Eva is the UK's leading hair specialist. She has a Harley Street clinic where she supports, diagnoses and treats people with all kinds of hair concerns, including male and female hair loss, and also works as a consultant trichologist here at Absolute Collagen.
We're extremely proud to work with Eva to support our Absoluters in their hair queries, concerns, and haircare journeys.

Absolute

Collagen

and Eva Proudman

Eva Proudman works with Absolute Collagen as our resident hair expert and consultant trichologist. As an exclusive subscriber perk, Absoluters can receive individualised advice from Eva on their specific hair concerns and queries.

Eva recommends Absolute Collagen's daily collagen supplement for glossier, thicker-looking hair. With each 10ml sachet packed with a powerful 8000mg premium marine collagen, your daily dose delivers a mighty collagen boost containing all the essential amino acids your hair needs to thrive.

How does collagen help
hair?
Collagen is found in the hair, and as our natural levels begin to decline from age 25, we experience signs of ageing including thinning, dry, flat and generally lacklustre hair prone to shedding and breakage.
A daily dose of Absolute Collagen can boost your hair by supporting your body's collagen levels, with results including thicker-looking, glossier hair that's easier to style and altogether much more manageable.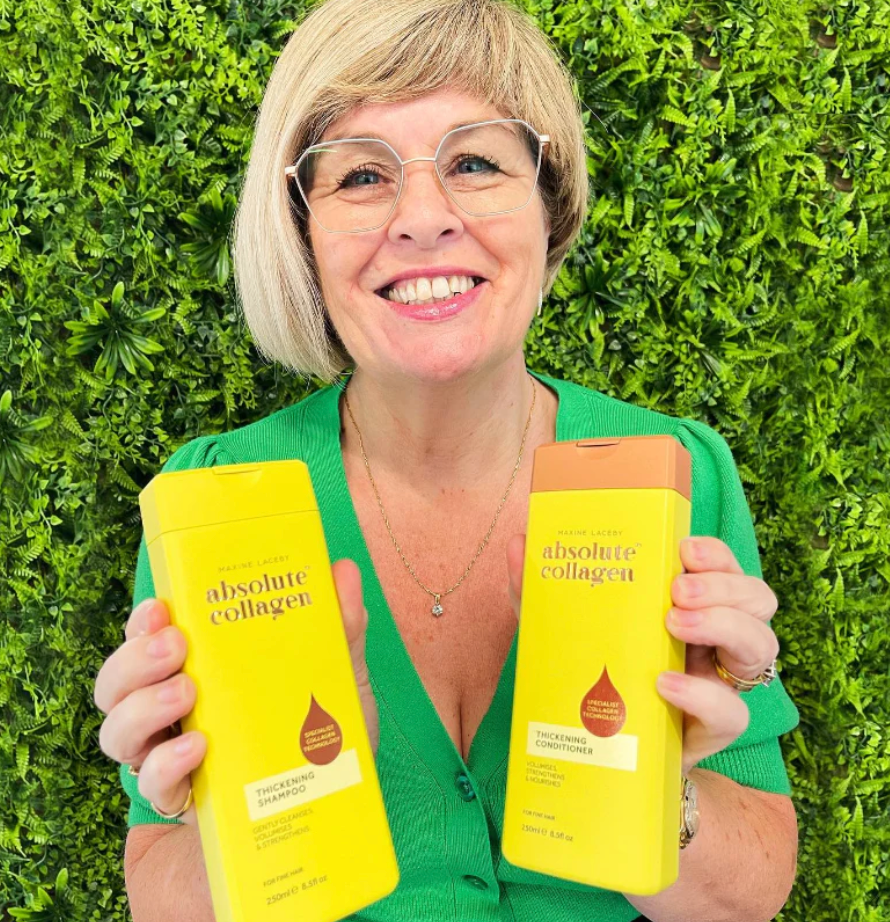 Expertly formulated to complement your daily dose of Absolute Collagen, our groundbreaking shampoo and conditioner duo is a UK first, developed with Eva Proudman. Our haircare range utilises the power of collagen in a unique collagen complex formula that works to strengthen, nourish, cleanse and volumise hair inside and out. Our clinical trial participants also reported a reduction in hair shedding, with hair growth and condition improving after using our shampoo and conditioner.